September, 2002
Tom and Troy tried their hand at cooking some BBQ at the Roast and Boast in Columbus, MS
This year we're going to be entering the competition, so watch out!

Here we are in front of the Sobley's Booth Next year we'll have our own booth!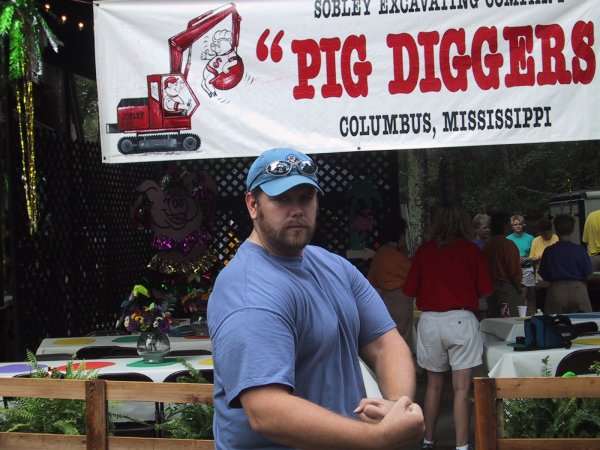 Troy is flexing up and getting ready to cook.

George (Dad Sobley), Linda (Mom Sobley), Troy, Natalie, Tom and Brandy.

Tom and Troy are getting some tips from the experts. The same experts that are our competition in 2003.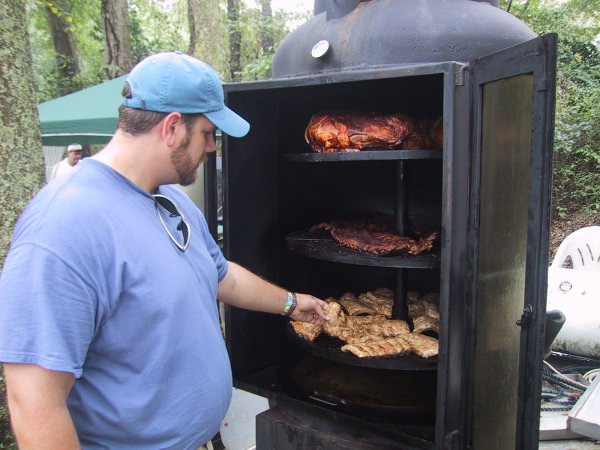 Troy's Checking out them Ribs!

Tom says "I think these are lookin' good!"

Almost Done.

Those Abruzzo boys must be pretty good at this, because the guests were loving it!