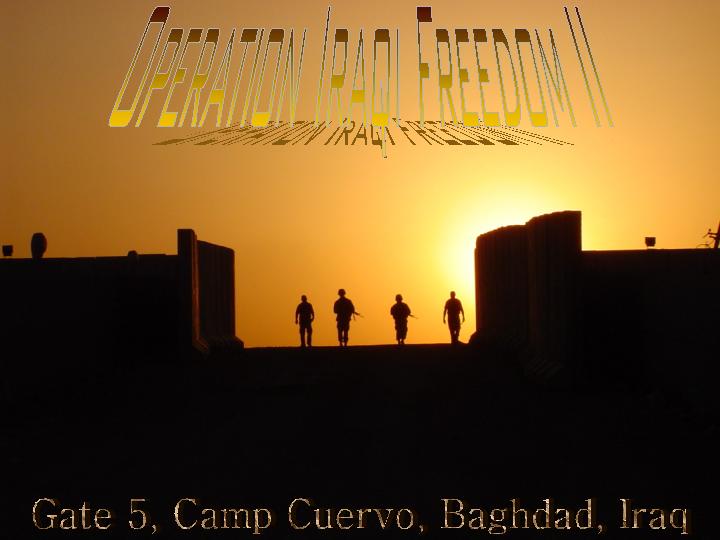 Actual entrance to the Camp: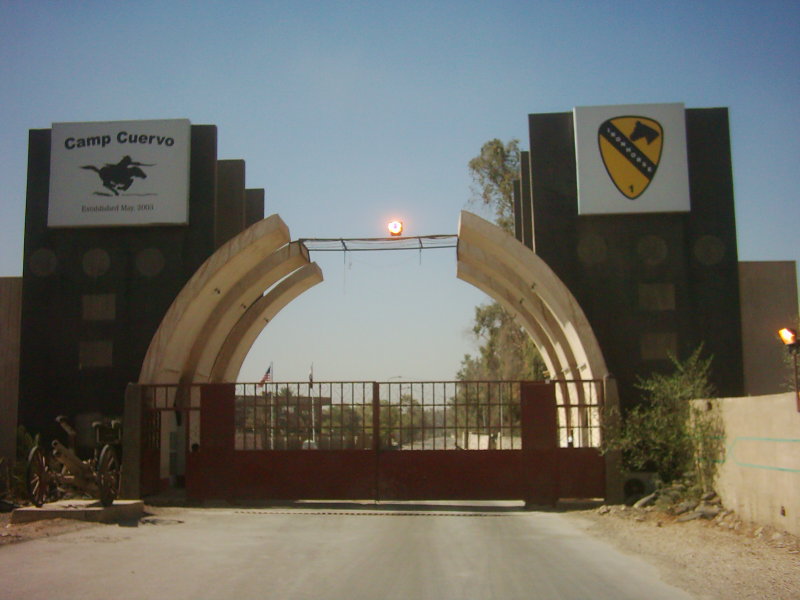 The Sign Below sits outside the Showers in one of the Kuwait Camps: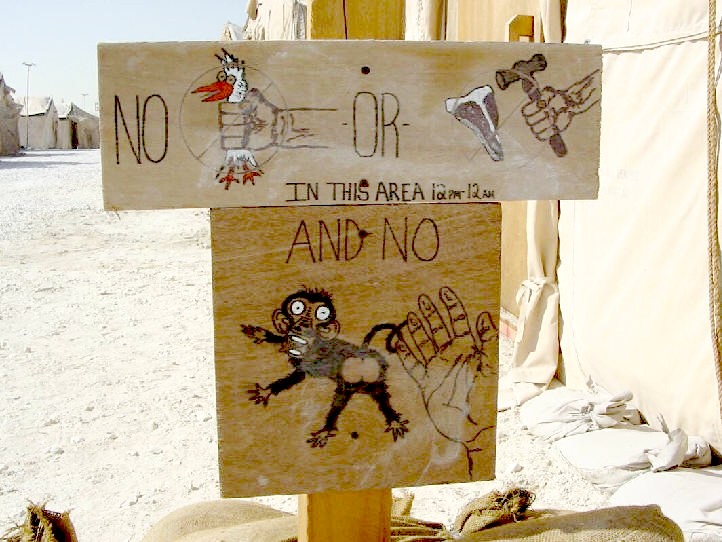 Iraqi School Bus? No, but it should be!
To really appreciate this one, you need to look at the next picture too:

(And realize that is sewage)
Here's where a rocket hit the 'apartment' that my buddy was staying in... the day after he moved out.