More Pictures from Rome:
These next two pictures had to be enhanced. There was very little light in the Cathedral, and no flashes were allowed. So, obviously these do little justice to the Grandeur that we experienced.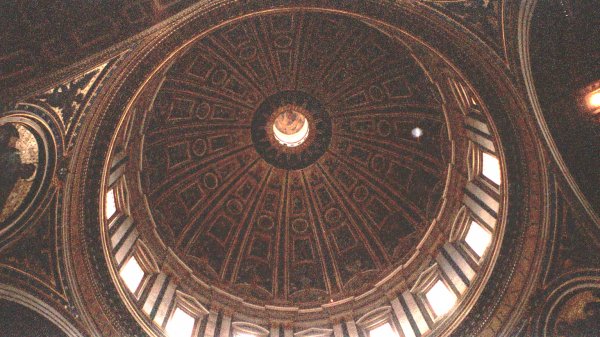 Next is the Colloseum. What an awesome site this was!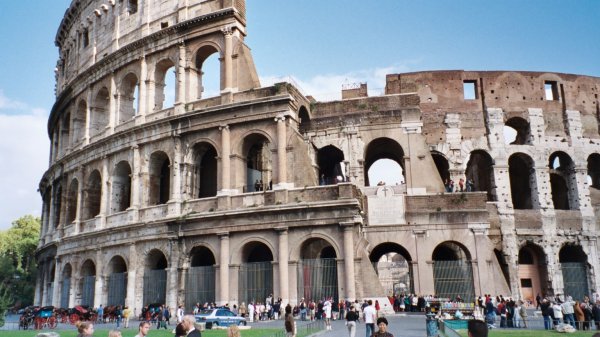 Below is the 'floor'. The actual floor was wood, and below it was a large maze of catacombs.
This arch was right outside the Colloseum.
These next pictures are of the Roman Forum.